Energy rated products saving money – helping the environment
Windows that won't cost the earth . . .
Our products are now more energy efficient than ever. Less heat loss will also impact positively towards reducing your heating bills, not to mention the positive contribution you will make towards reducing your carbon emissions. We also ensure that our supply chain has comprehensive environmental policies in place to ensure that stringent recycling measures are implemented. All of our products are manufactured with energy efficiency in mind!
Energy scale windows can now be manufactured and rated using a scale of A to G as seen on items such as washing machines and dishwashers etc. This rating indicates the energy efficiency value of your window, with an 'A' rating being the highest you can achieve.
There is now a real conscious and responsible attitude world-wide towards saving energy and reducing carbon footprints by lowering CO2 emissions. The government is determined to meets its Kyoto commitment to reduce CO2 emissions through conservation. Energy Rated Windows have an important role to fulfill in supporting this agenda.
We were one of the first in the UK to hold certification for 'A' 'B' and 'C' ratings and since this time we have dropped our 'C' rating and improved our standard specification to a 'B' rating. By choosing energy rated windows such as our 'B' rated, you could save a substantial amount over the lifetime of the windows. Since the improvements made by Part 'L' in 2002 the compliance for an average window being installed in the UK will probably fall between an 'E' or 'D' rating.
Don't be mislead . . . anyone supplying energy rated frames will provide the necessary documentation including the identification of any rating on each frame and also a separate consumer certificate that can be used in conjunction with other products such as home information packs.
At the moment you can only achieve an official rating on Casement Windows and Vertical Sliders. Items such as Doors, Patios, French Doors, Tilt & Turns and Conservatory Roofs are not rated, but are supplied to a U-Value which will comply with current building regulations.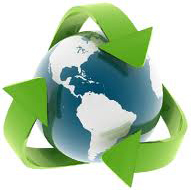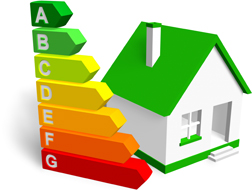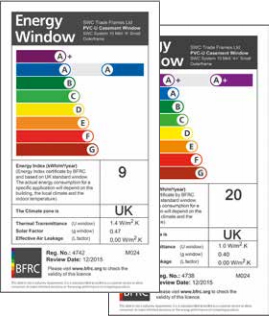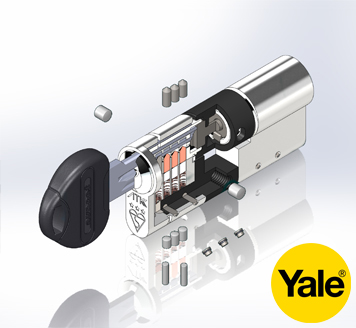 Security and safety for you and your home . . .
The Definitive Collection will bring a high standard of security to you and your home. Products are specially designed with market leading components to bring together a complete security package that gives you peace of mind. You will be comforted to know that all of our residential, composite and french doors are fitted with the worlds leading lock brand Yale as standard. Yale products are also accredited with 'Secured by Design'.
All The Definitive Collection products are designed with both security and your safety in mind.
Our windows are fitted with only the best performing hardware that has the benefit of a multi-point locking system as standard. These are positioned on the areas of a window that are most vulnerable to forced entry, thus providing a good prevention measure.
A safety feature included on all of our side opening windows is a wide opening fire escape windows that will allow you a quick means of escape in the unlikely event of an emergency. We also offer an optional safety feature which allows for a 'restricted' opening to keep young children safe and secure when indoors.
The Yale Platinum 3 Star Cylinder
An anti-snap sacrificial front section
Anti-pick, anti-bump, anti-pull, anti-drill and anti-screw
Horizontal keyway
Supplied with three Yale branded, dimple cut keys as standard
Stylish Yale reversible key with nylon keybow to allow for easy identification and grip
BSI-approved re-pinning allows multiple doors to be accessed with a single key
Available in double and thumb-turn variants
Available in brass, nickel and black finishes
Suitable for PVCu, timber and composite doors